To unveil its limited edition collection of Game of Thrones themed notebooks, Moleskine has recreated the series' opening credit sequence using nothing but paper. The hypnotic, stop-motion video realized by Milan-based video and animation studio Dadomani uses a jaw-dropping 7,600 individual paper cutouts to intricately recreate King's Landing, with the turning cogs and gears giving rise to a city of 3-dimensional paper buildings.
In the background the original theme music sets the atmosphere. Cogs and gears start turning and piece-by-piece the three dimensional fortress retreats into itself. As the camera pulls away we discover that the entire creation belongs within the pages of Moleskine notebooks.
The Game of Thrones Limited Edition, is a collection of four themed notebooks with previously unreleased silkscreen prints by emerging graphic designer Levente Szabò features symbolic references to the three dominant families – Stark, Lannister and Targaryen – as well as the collector's edition box set depicting the Iron Throne.
The Game of Thrones Limited Edition is released just days before the US premier of the sixth season of the Game of Thrones TV series set for this Sunday, April 24.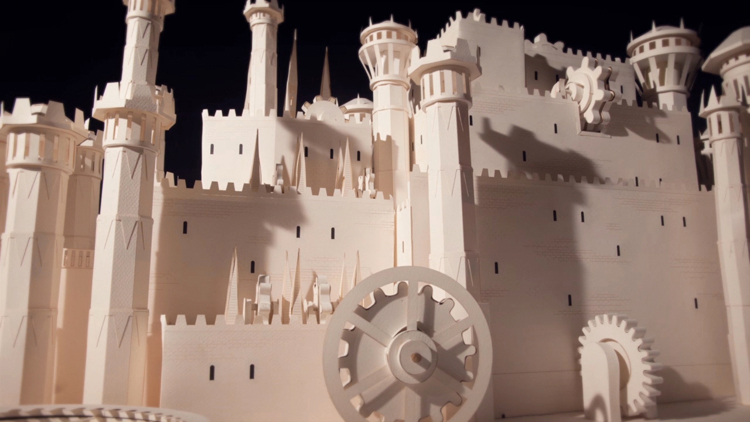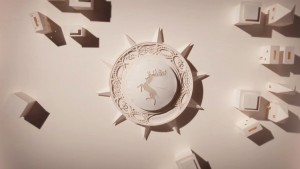 all images and video courtesy of Dadomani
Comments
comments