Zeller & Moye has recently renovated a townhouse from the 1930s located in a quiet neighborhood of Mexico City, adding a beautiful roof garden. The house is vertically organized along three levels, each with a distinct character: functional service spaces on the ground level, family life on the upper level, and retreat on the roof garden level.
The derelict existing structure was freed from the excessive number of internal walls, to create generous living spaces. The architects cut new patios and openings into the building to maximize the daylight. A new floor was added on the top of the existing building, introducing a large overhang roof made of white concrete that provides shadow to the interiors.
The new rooms were designed with minimal features to enhance the green roof garden. The top floor opens up panoramic views into the rich greenery, thanks to full-height glass screens, giving the impression of a secluded oasis within the city centre.
The new additions are all realized in white marble concrete to achieve a contemporary character. Besides the new roof the entire flooring is realized from cut marble pebbles as a reference to Mexico City's lost river beds. Plus, a concrete bench and table were cast into a niche within the garden, while new spiral stair connect the art deco lower floors with the contemporary garden letting daylight pass down from roof lights above the stairs. Spaces within the existing structure were joined and revamped with new window openings, wooden flooring, a new fire place, built-in furniture and custom-made brass lamps.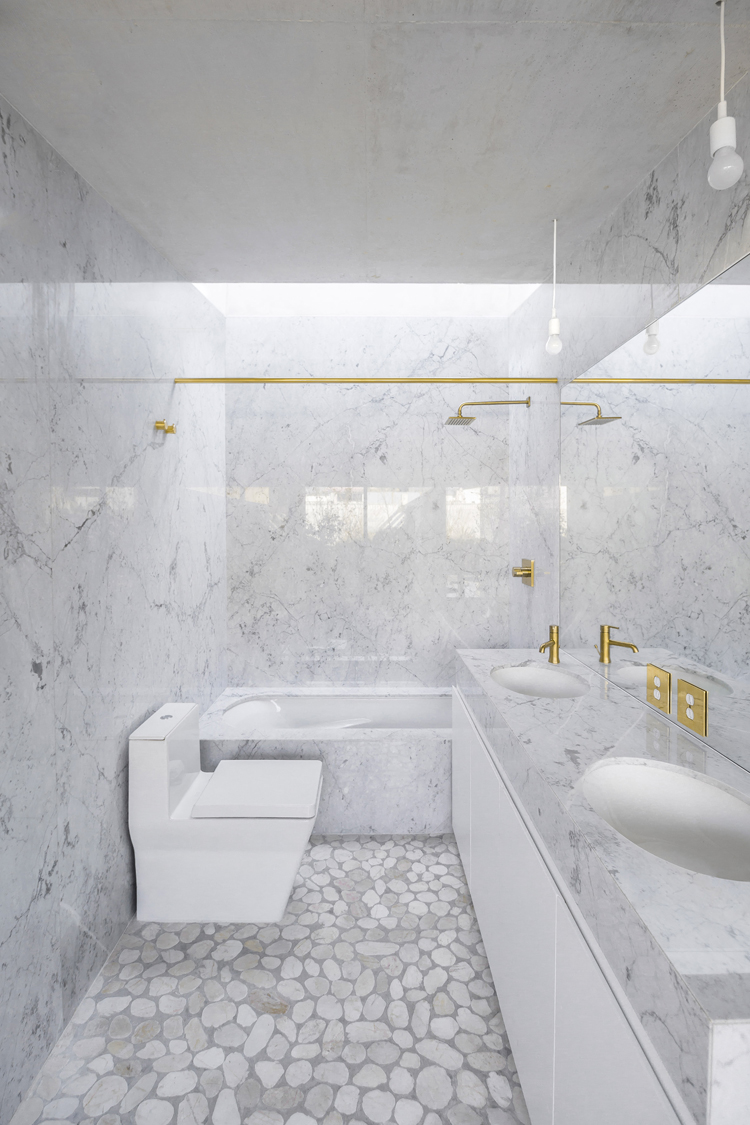 images by Juan Carlos Garza and Omar Muñoz
Comments
comments