If you are looking for ways to refresh your interior, hanging wall art is the best way to go about it. They are the perfect option to complete your home decor and add personality and charm to the space.
However, with so many types of wall art decorations available, it may be difficult to choose the best one for your home.
To help you along, we have created a brief list of five unique and eye-catching wall art ideas to transform your living space and add style and flair. 
‍Build your own gallery wall
You probably have thousands, if not hundreds of digital photos on your computer or phone. Why keep them hidden this way when you can celebrate those wonderful memories by creating a gallery wall you can view every day.
The truth is gallery walls are artful spaces where you can hang all kinds of wall decorations to enhance the space and give it warmth and personality. Some accent pieces you can consider are canvas prints, black-and-white photos, multicolored frames and aesthetically appealing wall hangings. 
If you are looking for something more unique, you should check out Wescover's wall hangings ideas and choose the one that will best suit your home decor.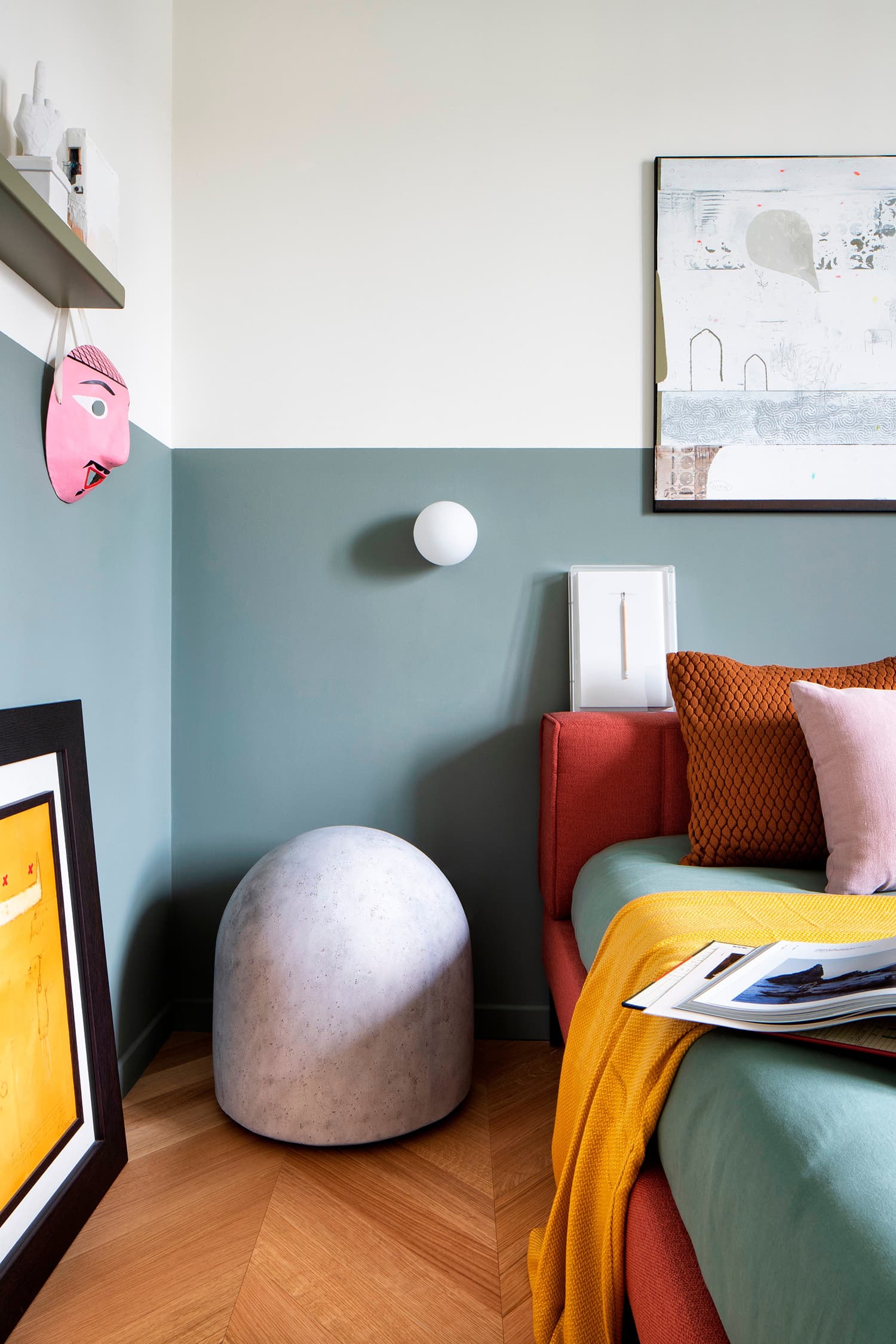 Create a photo grid of your prints
Another wall art idea you can consider is to create a photo grid of your prints. However, with this type of wall display, it is important that you achieve balance.
Firstly, start by gathering all the essential tools you need to create your photo grid. Next, lay out your images on a flat surface in the area where you want them to be. To ensure consistency, measure the distance between each print. It is recommended that you use square photo prints of the same size and with a similar tone.
Once you have a mockup of the grid you like, mark each photo position on the wall with a soft pencil. Add each photo print to the grid, starting in the middle and working your way out using your tape. To ensure uniform white space, measure the distance between each print.
‍Add style to the space with acrylic wall art
Acrylic wall art is unlike any other wall decoration option. The polished acrylic layer highlights every detail in the image, adding more depth and dimension.
If you choose acrylic wall art, it is advised that you opt for images with bright or deep-colored undertones. Consider pairing the wall art with similar styles of photography and use balanced color palettes.
Because acrylic wall art has a three-dimensional effect, it is best that you hang it at eye level. A good rule of thumb is to hang acrylic wall art 8 inches above your bed or couch. This way you will be able to enjoy the photos whether you are seated or standing.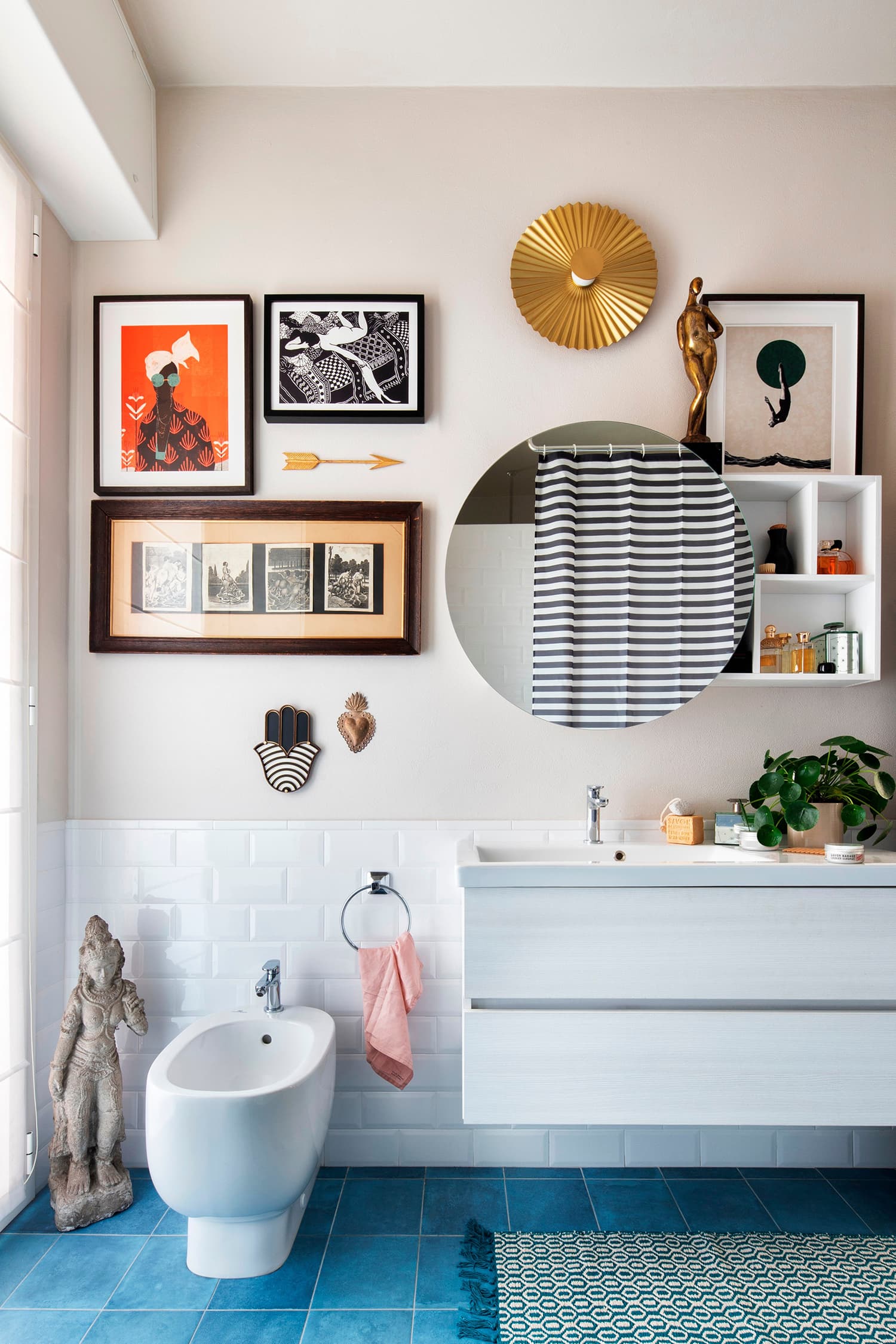 Make a staircase display
If you have empty wall space above or below your staircase, you can easily spruce it up with a creative wall art display. This is such an innovative way to transform the look of this part of your home and create the wow factor you are looking for by hanging family photos and other cool wall art decorations.
To make your own staircase display, start by choosing a theme that will help pull all individual art pieces together so you can create one large masterpiece. You can be playful with your arrangement by choosing frames of different colors, sizes, and shapes.
Also, make sure you know how to properly hang your wall art so everything looks well balanced.
A Shelfie wall art
One great thing about wall art is that it doesn't need to actually go on walls. Instead, you can install a shelf on a large empty wall space where you can display smaller picture frames as a decoration. These can be selfies or other memories which you can arrange with other interesting decorative elements such as interesting small mirrors, ceramic figurines, or special items.
These displays can also be used to frame and showcase your children's photos and designs. Arrange them in a fun and creative way so the shelf can serve as the focal point whenever you walk into the room.
Final thoughts
If you are looking for an effective way to spruce up your interior, adding wall art decorations is the best way to go about it. They are the perfect option to create focal points in your living space while bringing warmth, personality, and character.
From canvas prints and macrame wall hangings to gallery walls and staircase displays, choose the best wall art display that best suits your home.
Comments
comments