Designer Edward van Vliet has recently converted a monumental harbor crane from 1958 into a boutique apartment which offers unique perspectives of Amsterdam's port. The crane — known as Figee crane 2868 — was commissioned after its predecessors were destroyed in World War II, and had been in service up until 1979.
When container transport took over, the IJ-River became too small and the cranes too fragile. The last large shipping company KNSM ceased their activities in 1979. The Eastern Docklands deteriorated into an area of grass, rails and empty warehouses.
When the municipality of Amsterdam decided to transform the Eastern Docklands into a residential area in 1975, they spared the Figee crane 2868 from demolition. A local resident, in cooperation with the Eastern district of Amsterdam, Yays Concierged Boutique Apartments, the Conservation of Historic Buildings and Sites and the municipality, initiated the restoration of the crane. In January 2016, the crane was transported to the Dutch province Friesland for its restoration and is now back at its original spot on the Surinamekade.
Amsterdam based interior designer Edward van Vliet transformed the unique monument into an apartment while maintaining its characteristic look and feel. The crane has been revived and renamed into 'The Yays – Crane Apartment'. Thanks to the original location and unique neighborhood, guests can still feel the crane's history and enjoy ultimate comfort at the same time.
Managed by Yays Concierged Boutique Apartments, the hotel has a unique ability to bring the inhabitant right into the community, offering tremendously large industrial windows that offer unparalleled views of the city's KNSM-Island.
Peter Heule, CEO Yays Concierged Boutique Apartments, adds: "We're pleased to have the honor to manage the former Figee crane 2868 and to offer it a 'new life' with Yays. The crane is back in its home port after a thorough restoration and redecoration by the well-known designer Edward van Vliet. This is the way how we would like to contribute to the development of the city of Amsterdam. We're looking forward to welcoming the first guests and offer them this unique experience."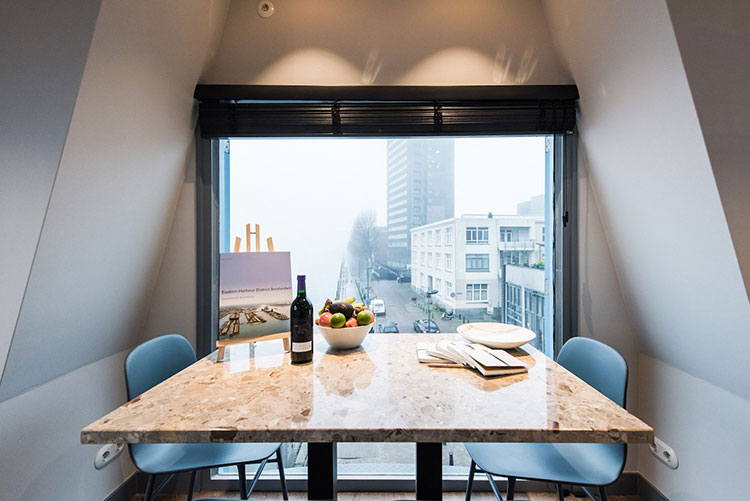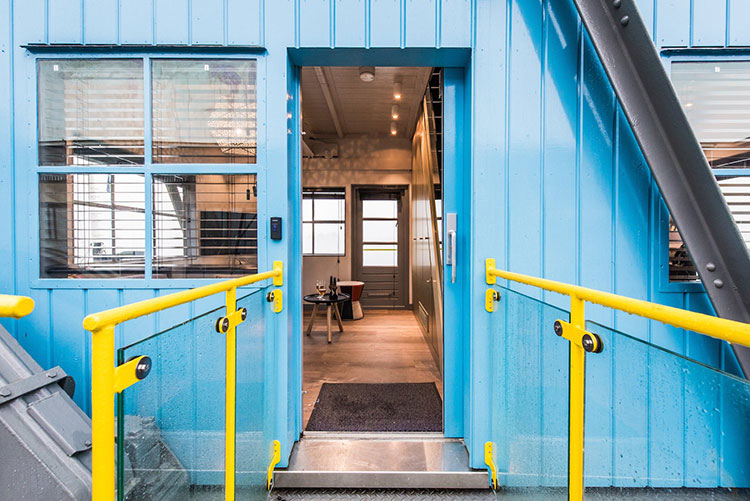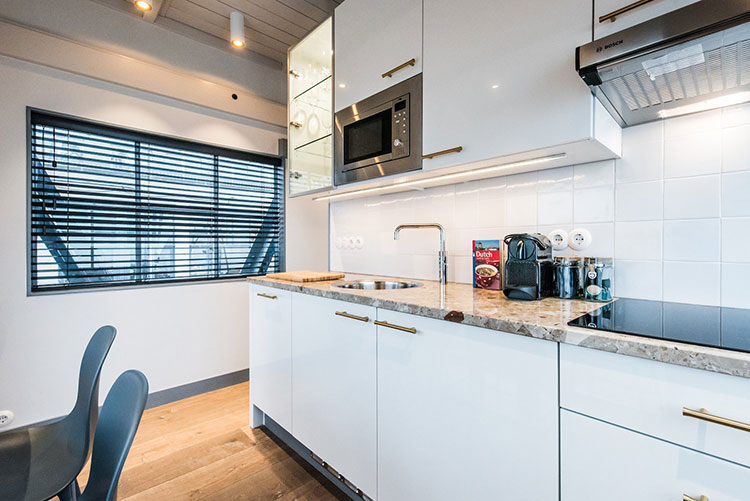 Comments
comments