Croatian technology startup CircuitMess has launched on Kickstarter a DIY kit called MAKERphone that lets you build a smartphone. This educational project follows the success of the first launched by Albert Gajšak, founder of CircuitMess, earlier this year which similarly offered investors the chance to build their own 8-bit, Arduino-based gaming console – the MAKERbuino.
MAKERphone is an educational DIY mobile phone designed to bring electronics and programming to the crowd in a fun and interesting way. It's a fully functional mobile phone that you assemble and code yourself. MAKERphone can do all the basic mobile phone-ish things – make phone calls, send text messages, play games, listen to music, connect to Wi-Fi, but the main point is that it comes in a kit form (not assembled).
Buyers will get a box of parts and access to online tutorials to walk them through the assembly of components and the creation of games and apps using Scratch, MicroPython and Arduino IDE (which is based on C/C++). "With MAKERphone, we're trying to show people that every machine you see was designed by a human being not different nor smarter than themselves," says Albert, the creator of MAKERphone.
The DIY kit includes a 1.8-inch, 128 x 160 resolution color LCD display, main circuit board, sound module with dedicated 10-bit DAC and electronic volume controller, RGB LEDs, laser-cut acrylic housing, GSM module, microcomputer with integrated Wi-Fi and Bluetooth and 4 MB of built-in flash memory.
The kit comes supplied with a 128 MB SD card containing some apps, tools and games to get started, and a 600 mAh Li-Pol battery. Makers will need to supply their own microSIM card. And as well as a physical numeric keypad out front, there's a 4-way mechanical joystick and multi-purpose addressable buttons.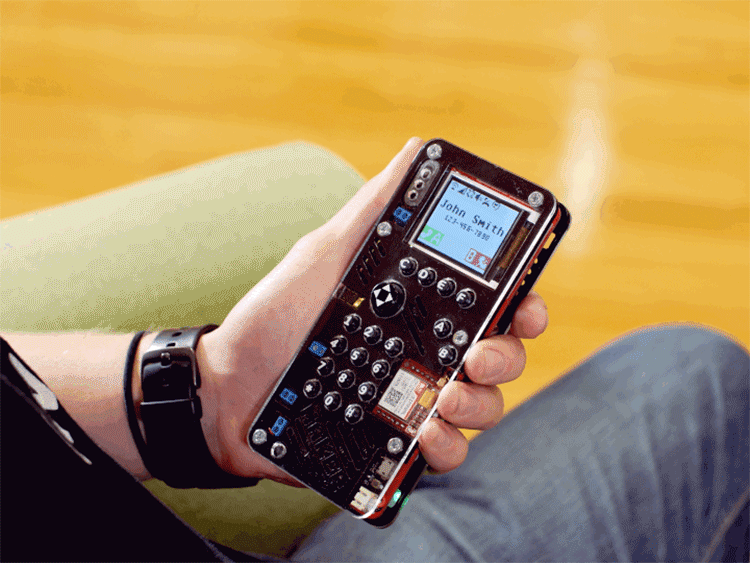 The Kickstarter campaign has been launched Wednesday, October 10th, 2018, with a goal of $15,000. Pledges start at $89, but if you want CircuitMess to supply you with the tools necessary to build the MakerPhone, you'll need to plump for the $119 pledge level. The campaign will last until 20th November 2018 and first MAKERphone deliveries are expected in March 2019.
Comments
comments