In Lüsen, a small village about a 20-minute drive from Brixen, South Tyrol, there's a concrete sculpture sits confidently in the landscape. The project by konoA involved the extension and renovation of the existing four-story dwelling to provide increased living space, and to breathe new life into the building.
Despite the small building volume available to the clients, they wanted a spacious living space that was flooded with light. The architectural concept divides the existing common area into generous terrace and garden areas. Another requirement for the addition was to simplify the original parking situation.
The solution was to embed the extension into the hillside plot. The chosen construction method resulted in only a small above-ground building volume, so that the owners were able to fulfill their dream of large, bright living spaces with adjoining generous terrace areas. The residential units are accessible from the street, so that the building allows barrier-free living for the residents. The base forms the foundation for the washed concrete extension and also creates space for parking spaces and cellar rooms.
The interventions in the main building are limited to the interior rooms. There, the sanitary areas and bedrooms were redesigned and modernized. A two-story atrium in the rear, underground area of the building connects the old building with the extension and provides additional daylight in the residential units. The two kitchens-livings are located in the floor-to-ceiling glazed extension, which impresses with a panoramic view of the natural surroundings.
The outer shell of the extension consists of exposed aggregate concrete, wood and glass. The chosen materiality underlines the contrast between old and new, solidity and transparency and was chosen deliberately due to the underground construction. The façade serves as a climbing aid for plants, allowing nature to reclaim a piece of habitat and enter into a symbiosis with the aging concrete sculpture over time.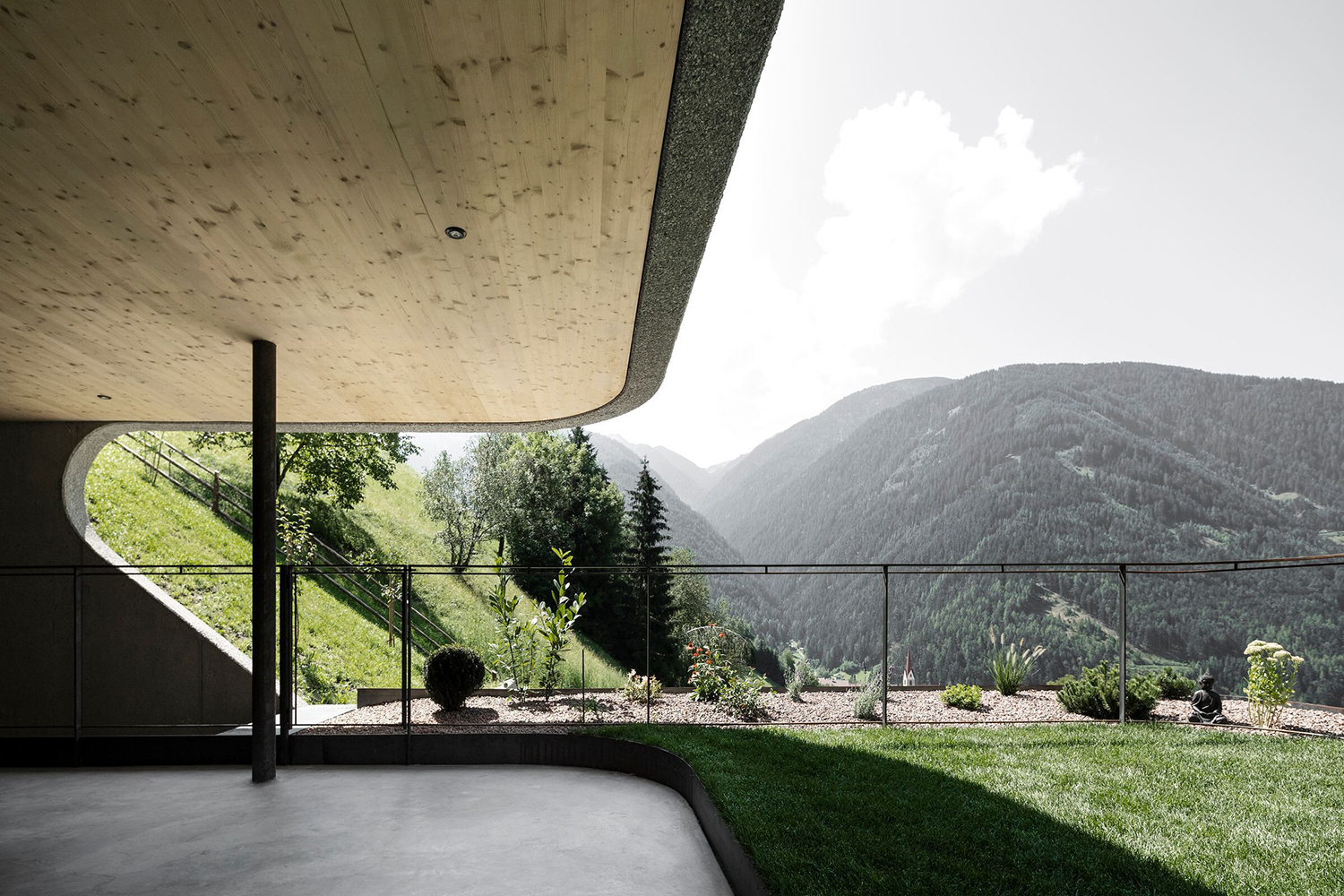 Comments
comments