Australian multimedia artists Nicholas Perillo (Augmentl Studio), Joshua Batty (MindBuffer) and Mitchell Nordine (MindBuffer) have come together as mentl.Lab to create a groundbreaking new kinetic artwork titled MORPH TE (Taggenbrunn Edition).
The
interactive installation
resides within the permanent exhibition titled ZEITRÄUM, curated by the celebrated multimedia artist André Heller. The exhibition, which opened to the public in July 2021, is presented in the beautifully renovated
Burg Taggenbrunn
in Sankt Veit an der Glan, Austria, situated above Weingut Taggenbrunn.
Open from Wednesday to Sunday 10am – 6pm, ZEITRÄUM, is described as "an interplay of imagination and information, sounds and light".
MORPH is an exploration of the relationship between humanity and robotics. In an age of endless automation and cold, technological prevalence, MORPH sheds light on a new kind of artificial life. Timely in its reflection of humanity's symbiosis with machines, yet timeless in its pioneering embodiment of symmetry and naturally inspired movement, MORPH is both a creative endeavour and a deep-dive into technological anthropomorphism. Composed of more than 80,000 lights, 486 motors, and an even greater network of computers, MORPH demonstrates the emergence of complex behaviour through well-orchestrated simplicity.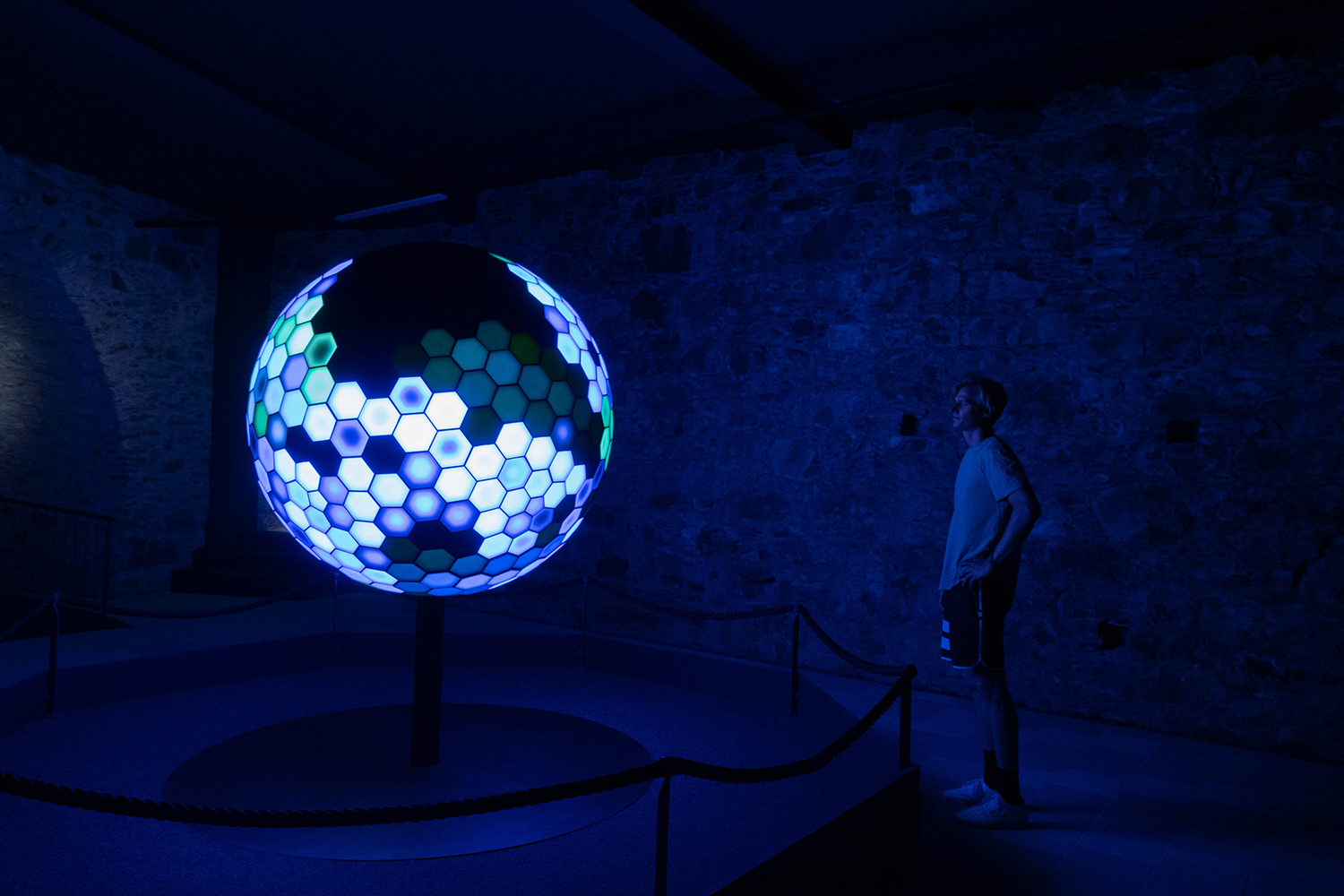 MORPH TE (Taggenbrunn Edition) was developed, designed and built in its entirety by Nicholas Perillo, Joshua Batty and Mitchell Nordine; three artists whose relentless ambition has guided them through a deep rabbit hole of hardware design, software design and engineering to realise their vision. MORPH TE's deeply considered artistic expression observed outwardly in the visible compositions of light, movement and sound, can likewise be found in the inner compositions of steel, hand-shaped copper, folded aluminium, precision carbon fibre and custom electronics.
An entirely custom software architecture acts as a many-armed conductor for the vast digital orchestra of light, motion and music. Its bespoke design allows for harnessing foundational mathematical formulae through the simulation of natural systems and biologically inspired movements and interactions.
Comments
comments