On September 18th, three gigantic wooden megaphones built by a team of Estonian Academy of Arts interior architecture students has been installed for all forest dwellers for resting, contemplation and above all – listening to the sounds of nature and forests around them.
According to interior architect Hannes Praks, who leads the Interior Architecture Department of the school that initiated the installation project, the three-metre diameter megaphones will operate as a "bandstand" for the forest around the installation, amplifying the sounds of nature.
This is however not the only use for the installation, as it will double as a sitting and resting area, and can be used as a stage for small events. The author of the idea is one of the students Birgit Õigus, with the rest of her coursemates Mariann Drell, Ardo Hiiuväin, Lennart Lind, Henri Kaarel Luht, Mariette Nõmm, Johanna Sepp, Kertti Soots, Sabine Suuster helping out with the building process.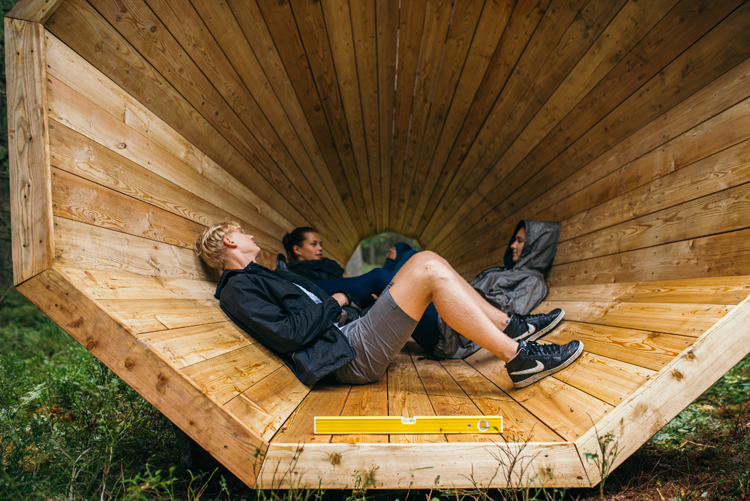 51% of Estonia is covered with forests. 0€ is the cost of everyman's right to camp on Forest Centre run trails, spending the night in the forest cabins, or sleeping in a tent within the recreation areas. The megaphone installation provides an excellent opportunity to experience the meeting of contemporary architectural space and wild nature – and it is freely accessible for foreigners as well as local travellers.
all images © Tõnu Tunnel
Comments
comments