Architect Claudio Beltrame's Pigna treehouse project started from the desire to create a compact structure that is not only a refuge for man but also a natural element of its environment, a mimesis of its surrounding. The concept phase was developed for an architectural competition in 2014, and only a couple of year later it became a concrete project in the Italian Alps near, Tarvisio (at the border with Austria and Slovenia).
The treehouses are two. They are developed on three levels, raising ten meters above the ground. The first of which hoover four meter above the ground and serves as a panoramic covered terrace. The second involves the arrival of the stairs (which continue following the profile of the "pine cone", acting as a structural cage) that lead to the interior through two large windows with sliding doors.
The living room faces the small kitchen and the bathroom door. Next to it, the wooden stairs lead to the bedroom on the third floor. The double bed lies underneath a round skylight at the top of the structure.
The structure is completely made of out xlam wood insulated with wooden fiber, covered with larch wooden shingles,
small in size to easily follow the curvature of the threehouses.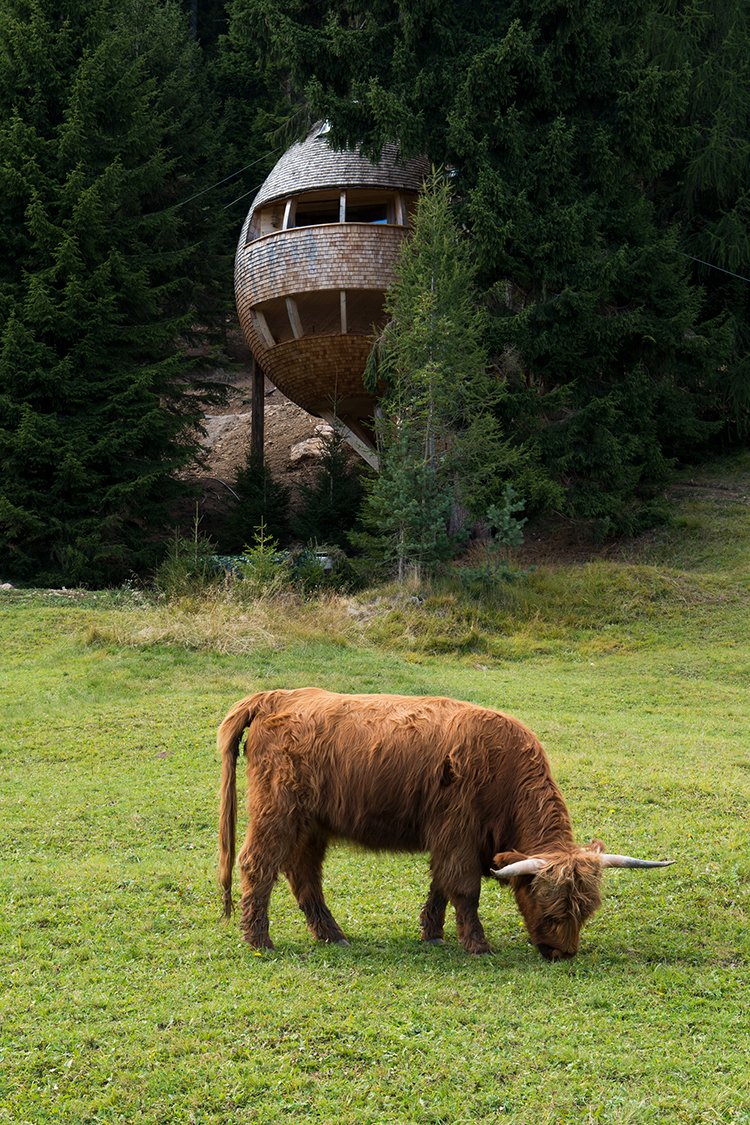 all images courtesy of Claudio Beltrame
Comments
comments