Contemporary British artist Josh Stika has revealed his latest striking street artwork in collaboration with Vauxhall Motors. His newest work sees his signature intense use of colours create a graphic swirl on the wall of Sclater Steet near Brick Lane (E1 6HR), which stretches and merges onto Vauxhall's Adam Rocks Air, creating an all-encompassing optical illusion art piece from certain vantage points.
The collaboration with Vauxhall Motors takes Stika's and Shoreditch's street art one step further. The Adam, Adam Rocks and Adam S can be customised in a million ways through colours, decals and foils, a true expression of someone's personality. Stika used his iconic style of graphic and typography artwork to paint his personality onto the wall and car, which when viewed from the correct angle become one – merging the car and the wall.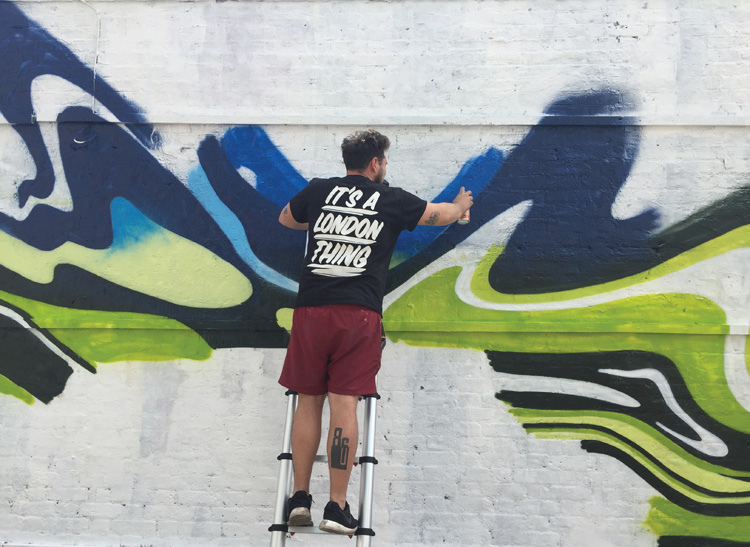 "East London is now recognised as the home of British street art, the walls are covered with fascinating works from amazing artists from all over the globe. I love the healthy competition this has created, with every artist trying to produce something bigger and better each time. Having worked within the graffiti scene for the past 15 years I welcomed the opportunity to collaborate with Vauxhall and challenge myself further. The brief simply being to put my personality on the Adam really allowed me to create something stand- out, and engage with the car in my home environment of the streets of Shoreditch" said Stika about the project.
The striking artwork will be parked on Sclater Street, between Brick Lane and Boxpark, until Saturday 30th May 2015. To learn more visit vauxhall.co.uk/JoshStika and tweet using #ADAMxStika.
all images and video courtesy of Vauxhall Motors
Comments
comments